Let's make that mulch look great!
Happy's artistic skills are showcased during all mulch installs. Happy adds that well defined edge so the mulch has a natural border to fall into. When you schedule Happy for your mulch clean-up & install you will be satisfied with above and beyond detailed result.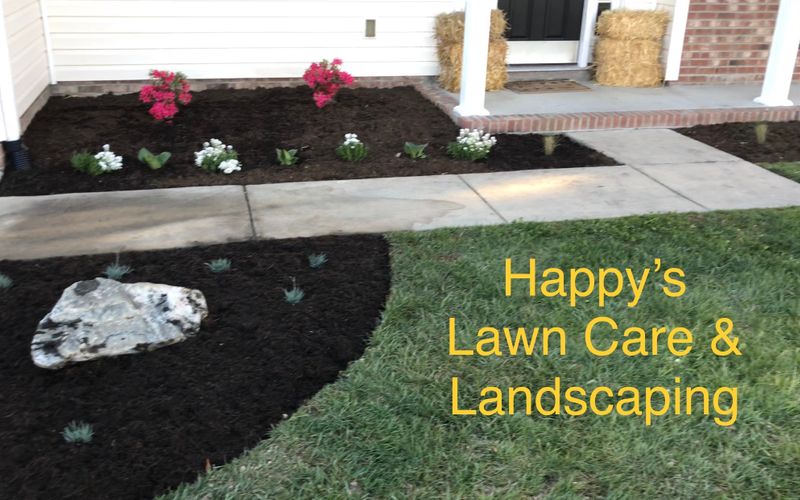 Lawn Care Services include
Feel like you want to take your mulch to the next level? We can help to make sure that your garden looks great. Reach out to us today and we can tell you how to get started!