We love your lawn just as much as you do.
Mowing on a regular basis promotes healthy root growth and healthy grass deters weeds!  Happy's Lawn Care and Landscaping, LLC offers weekly mowing and Happy also edges and trims leaving your property well manicured!  Residential mow services are provided in South Asheville, Fletcher, Arden, Mills River, Etowah, and Horseshoe, WNC. Routine lawn care ensures everyone is happy, including your lawn.  For beautiful curb appeal and a healthy lawn, Call Happy's Lawn Care and Landscaping, LLC.  Happy also recommends cross core aeration and seed in the Fall!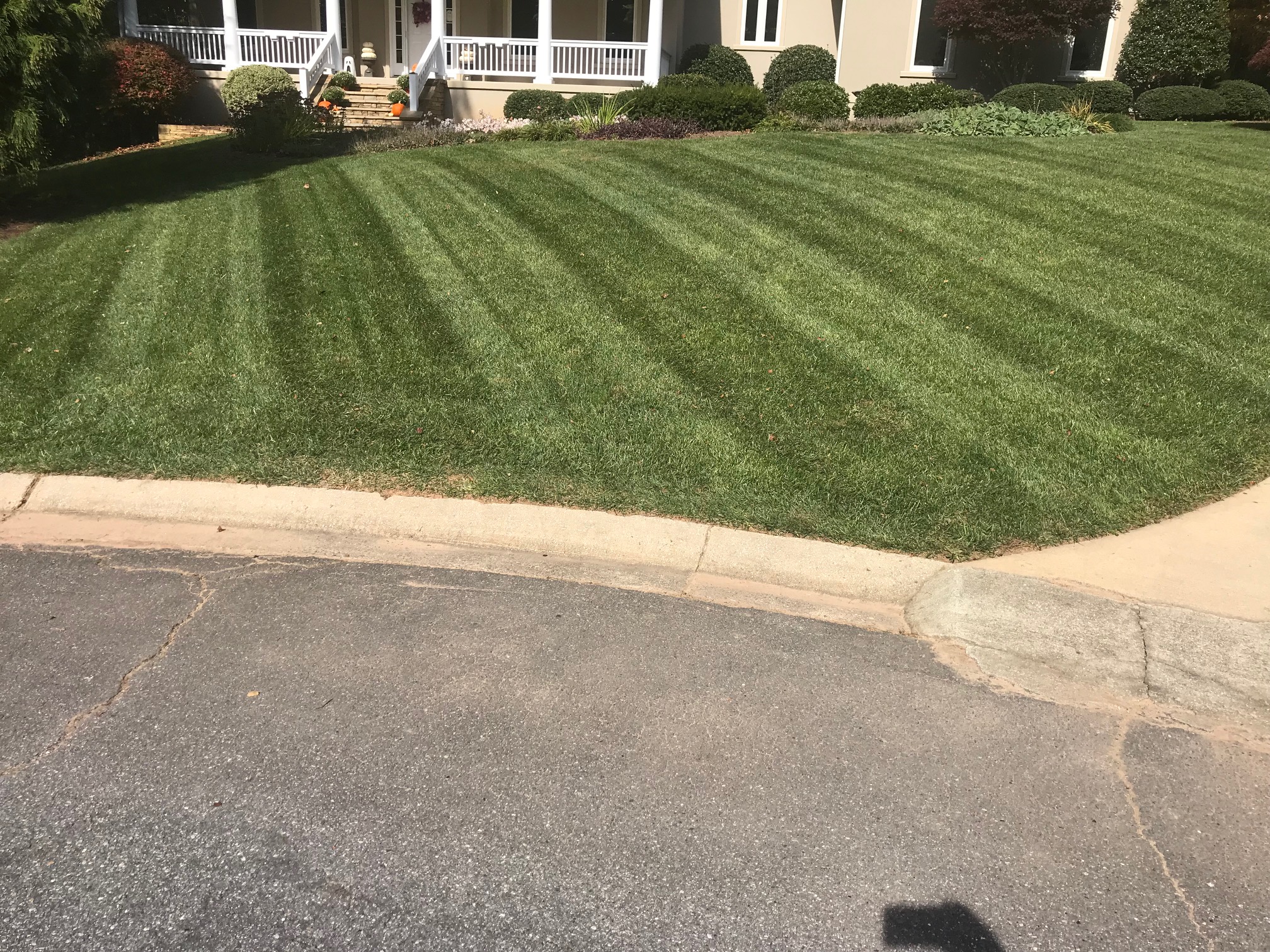 Lawn Care Services
If weather permits Happy from mowing he'll re-adjust for that week. If we unfortunately enter a drought then he'll keep an eye on the lawn and adjust his schedule accordingly.